How to Store a Wedding Dress – A-Plus Super Storage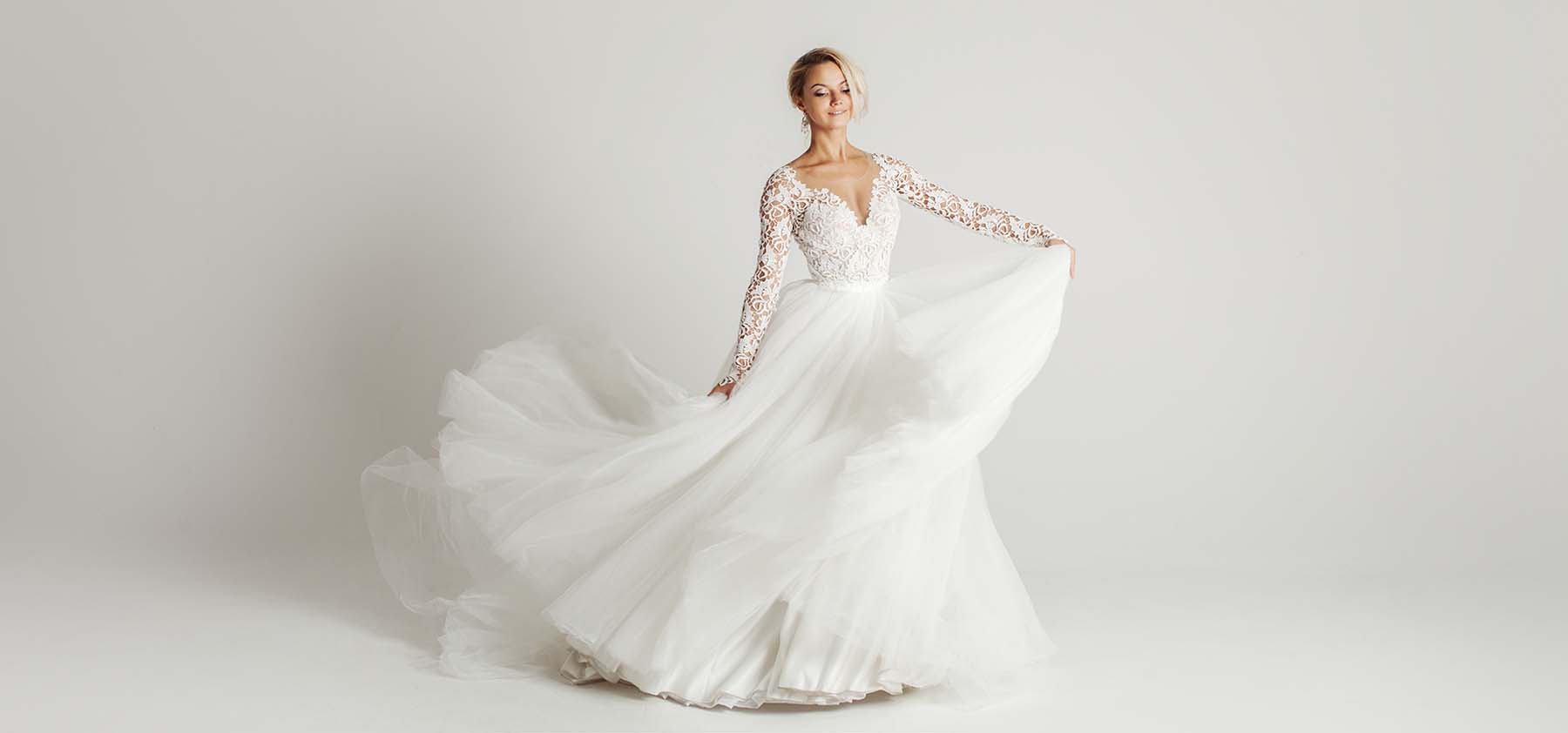 Whether you are getting married soon or you recently tied the knot, storing your wedding dress correctly will preserve the beauty of your picture-perfect gown. Here are 5 do's and don'ts for worry-free dress storage.
First, the Do's
If you plan on storing your wedding dress for 1 year or longer, it's best to have it professionally cleaned before storage. After it has been cleaned, store it in your original garment bag.
Store your dress and garment bag in a wedding dress storage box versus a cardboard wardrobe box. Dress storage boxes will be best to keep your dress in pristine condition while in storage.
To prepare your dress for long-term storage, lay it flat in the garment bag and dress box to prevent wrinkles.
Think about the temperature of where you will be storing your wedding dress. It is recommended to store dresses in a cool, dark place with low humidity.
If you are storing a wedding veil, take the same considerations from cleaning and preserving your wedding dress, and make sure it has a separate storage bag with acid-free tissue and packaging.
And Now, the Don'ts 
Don't wait too long after your big day to preserve and store your dress. This will help you avoid stains setting in and prevent it from coming in contact with children or pets.
Don't leave your wedding dress on the hanger. You'll want to remove it from the hanger and lay it flat to prevent wrinkles, wear, and tear on the creases and seams.
Don't store your gown in an attic, garage, or basement. These locations are susceptible to potential water leaks, pests, or extreme temperatures that could quickly alter your wedding day attire.
Don't let your wedding gown be exposed to elements that can discolor your garments and cause yellowing, like heat, dampness, or direct sunlight.
Don't forget about a climate-controlled unit to store your wedding dress, groom apparel or wedding decorations. A climate-controlled storage unit can be just what you need for stress-free storage of your wedding day dress and keepsakes.
It's also a great idea to make a plan for other wedding day wear that you might need to store, like a wedding veil, shoes, groom and groomsmen tuxes, photos, or decorations. These items may require the same care and preservation as your wedding dress.
Weddings can be a stressful time, but the right planning will put your mind at ease. At A Plus Super Storage we provide affordable, climate-controlled storage at friendly locations that are convenient to you for your wedding day storage needs! Visit us in person or online to reserve a storage unit before or after you say, "I do."